Snowflake Mountain Season 1 Episode 2
0
(No Ratings Yet)
Loading...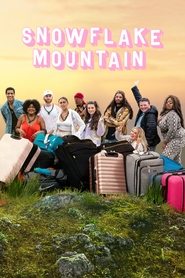 Snowflake Mountain Season 1 Episode 2
A survival skills expert teaches some of the snowflakes how to — gulp — skin a deer while the rest get a crash course in tree chopping.
Episode Title: Ribs Are Ribs?
Air Date: 2022-06-22
Year: 2022
Somebody Somewhere
Somebody Somewhere
Sam is a true Kansan on the surface but beneath it all struggles to fit the hometown mold. As she grapples with loss and acceptance, singing is Sam's saving grace…
Lucha Underground
The Disappearance of Natalee Holloway
The Disappearance of Natalee Holloway
A man searches for answers about his daughter's mysterious disappearance from Aruba in 2005.
Milo Murphy's Law
Milo Murphy's Law
Milo Murphy is the personification of Murphy's Law where anything that can go wrong will go wrong. Suffering from Extreme Hereditary Murphy's Law condition (EHML), Milo always looks to make…
Self Made: Inspired by the Life of Madam C.J. Walker
Self Made: Inspired by the Life of Madam C.J. Walker
This limited series chronicles the incredible true story of Madam C.J. Walker, who was the first African American self-made millionaire.
Up All Night
Up All Night
An irreverent look at parenthood through the point of view of an acerbic working mother, along with her stay-at-home husband and opinionated parents.
Devil's Canyon
Devil's Canyon
Prospectors seek gold in the remote areas of the Devil's Canyon in British Columbia.
Band of Brothers
Band of Brothers
Drawn from interviews with survivors of Easy Company, as well as their journals and letters, Band of Brothers chronicles the experiences of these men from paratrooper training in Georgia through…
Rebellion
Rebellion
A group of young men and women in Dublin in 1916 are embroiled in a fight for independence during the Easter Rising.The story begins with the outbreak of World War…
Immigration Nation
Immigration Nation
With unprecedented access to ICE operations, as well as moving portraits of immigrants, this docuseries takes a deep look at U.S. immigration today.
Status: Returning Series
The Raft
The Raft
Variousvolunteerstakepartinstagedboatingaccidentsatsea,strandingunfamiliarpairsinliferaftswithwhateverwreckagetheyrecoveredandwhateverfoodtheycatch,untiltheyreachlandorgiveupandcallforhelp.
Britain's Most Historic Towns
Britain's Most Historic Towns
In this unique take on British history, Professor Alice Roberts explores Britain's rich and varied past through the stories of individual towns and cities. In each programme Alice studies one…